← Back to portfolio
Kenya's Public Debt Issue Has Raised Global Concerns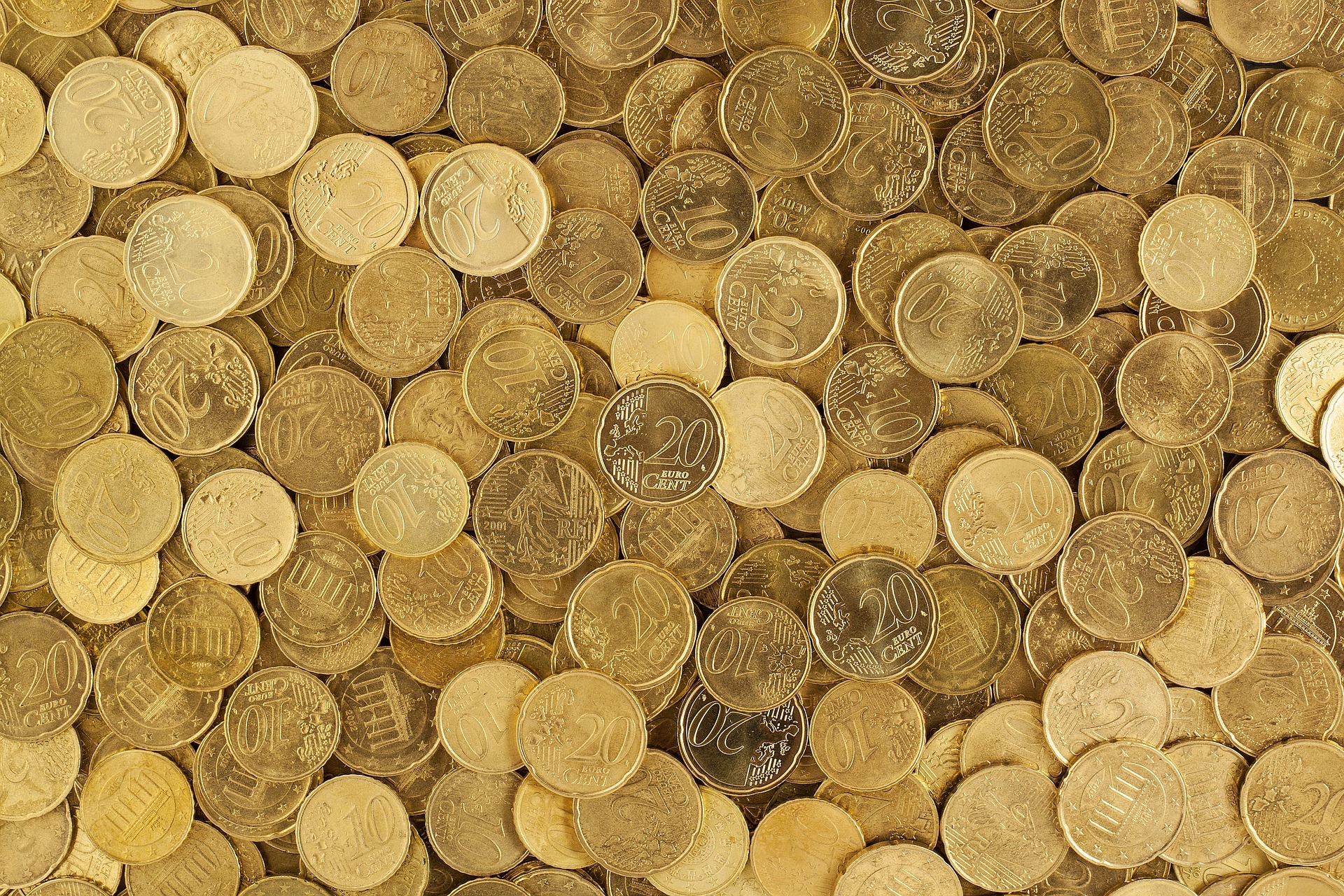 How large is the Debt?
As one of the fastest growing countries in East Africa, Kenya has been using debt to boost its economy. But along with the rise of borrowing over the past years has come growing concerns over the possibility of a debt crisis, which may undermine economic development and social programs.
According to a Budget Review and Outlook Paper published by Kenya's National Treasury, Kenya's public debt has increased from Sh2.6 trillion (28.7 billion USD)in 2014 to Sh4.5 trillion (44.02 billion USD) last year and is expected to hit about Sh6 trillion (58.82 billion USD) in 2022. Currently, the public debt accounts for 51.2 percent of GDP. The International Monetary Fund (IMF) warned that for developing countries, the ratio of public debt to GDP exceeding 40 percent is considered risky.
 [Note: For the past debt value, the monetary translation is calculated by the exchange rate in that particular year, while the future monetary value is calculated by the current exchange rate.]
The vast majority of Kenya's public debt is held outside the country. The Central Bank of Kenya's data shows that external debt has increased fivefold over the past decade, from about Sh0.5 trillion in 2009 to Sh2.51 trillion as of March 31, 2018. According to the  latest analysis of Jubilee Debt Campaign, a coalition organization around the UK advocating for unpayable debt in poor countries be canceled, Kenya is at risk of public debt crisis.
Kenya's Big Creditor: China
Kenya's biggest creditors are the World Bank and China. China was Kenya's biggest creditor by the end of last year because of loans channeled into the construction of standard gauge railway (SGR), the largest infrastructure since independence. The rail line connects the capital city Nairobi and the port city Mombasa and costs US$3.6 billion.
But this year, World Bank's loans raced slight ahead of China's.
China's share of Kenya's external debt is 21.3 percent and its share of Kenya's bilateral debt is 72 percent.
At the Forum on China-Africa Cooperation last September in Beijing, China promised $60 billion in financial support to Africa including China's government assistance, investment and financing of financial institutions and companies to Africa. The plan is part of China's Belt and Road Initiative, an ambitious effort launched in 2013 that links China with 65 countries to improve regional cooperation on infrastructure, trade, and investment. The initiative was seen as a response to the Trans-Pacific Partnership (TPP) being negotiated by the Obama administration.
According to the World Bank, China offers critical financing in sectors that traditional investors ignore: construction and infrastructure.
Kenyan President Uluru Kenyatta also secured more loans and grants from the Chinese government as well as public-private investment from Chinese companies during the summit, reaffirming his commitment to the Belt and Road Initiative. 
However, the Western countries worry that China's investment in Africa is a form of "Debtbook Diplomacy" that China could use to affect Africa's sovereignty.
According to an article by the Diplomat, an online international news magazine, "Many of these countries have taken on massive Chinese loans with little clear prospect for repayment and have strategic assets or diplomatic sway that China could demand. Such deals could undermine U.S. interests and foreign policy in Asia."
Then-U.S. Secretary Rex Tillerson addressed the issue at George Mason University early this year.
"Chinese investment does have the potential to address Africa's infrastructure gap, but its approach has led to mounting debt and few, if any, jobs in most countries," he said. "When coupled with the political and fiscal pressure, this endangers Africa's natural resources and its long-term economic political stability."
But Anzetse Were, a Kenyan development economist, says such claims are wrongly based on Western fears of growing Chinese influence. 
"The debt trap narrative really infantilize the African governments. It gives a perspective of China is pushing Africa and tricking Africa into debt, and completely negates the agency and decision-making power of African governments," she said.
Were said such fears were a form of Western hypocrisy. "I think that infantilization is more rooted in the West, particularly Europe and North America, trying to paint China as a bad guy. This is more rooted in the paranoid fear of China than any genuine concern of Africa's population."
Why Does Kenya Need External Debt?
Kenya has been piling up external debt to grow its economy through improved infrastructure investment and diversification 0f its economic sectors.
According to the World Bank, Chinese firms are the fifth largest employer from foreign direct investment in Kenya, creating local jobs by investing not only in natural resources but also in communications and automotive equipment manufacturing sectors.
This year, the leaders of East African Community, an intergovernmental organization composing six countries such as Burundi, Kenya, Rwanda, South Sudan, Tanzania, and Uganda, decided to invest $78 billion (Sh7.9 trillion) in over 200 capital intensive projects over the next 10 years.
Yijian Liang, a researcher at the Center for African Studies at Yunnan University in China said Africa has economic potential in its land and labor components but lacks the capital to take advantage of those factors.
Liang explained the economic reliance by some African countries on natural resources is unsustainable, "On the one hand, without capital and technology, economic growth can only be achieved through natural resources; on the other hand, natural resources have diminishing boosting effect on the economy. To achieve sustainable development, Africa needs capital and applicable technology."
According to the Forbes, The use of debt is not necessarily a bad thing if the economic growth generated is sufficient to repay the borrowing.
Like other low-income countries in Sub-Sahara, Kenya needs more external financing to fill the budget deficits due to the decline of commodity prices. The oil price shock since the 2008 financial crisis has severely affected African countries whose economies rely on exporting primary commodities.
Falling commodity prices weaken these countries' currencies which can be a double-edged sword. In the short term, it can stimulate exports, but in the long run, these factors cause inflation to rises as imports become more costly.
Kenya's current trade deficit — much more imports than exports — adds more pressure on its currency and slows down job creation, according to the Business Daily.  In the first five months of 2018, Kenya's trade balance reached negative Sh494 billion, compared to negative Sh312 billion in 2016.
China's recent economic downturn also stifles Kenya's growth and ability to repay the debt, according to a non-profit public policy organization the Brookings Institution. As China experiences excess capacity in heavy industry and construction while transitioning from an export-oriented to consumption-oriented economy, there will be less Chinese demand for primary commodities from African countries.
That could lead to decline in Kenya's budget revenue.
A stronger U.S. dollar resulting from rising interest rates initiated by the U.S. Federal Reserve may also jeopardize African countries' prospect of paying their debt. Kenya will have to pay back its first Eurobond next year and its second one, about $4 billion, coming in 2021. Kenya is exposed to higher global interest rate and more expensive refinancing next year as repaying debt in foreign currency with the depreciating local currency is costly.
The accumulation of the debt may force African countries to divert money from producing goods and services into repaying debt. The Business Daily reported that from January to June in 2018, 45 percent of Kenya's tax revenue will be used for debt repayment.
How Can Kenya Avoid Debt Crisis?
Were noted in her article published on the South African Institute of International Affairs Policy Insights that "from an African perspective the concern with debt is focused less on the source of debt but rather on whether a government uses debt responsibly."
While traditional Western lenders such as the International Monetary Fund require African countries to meet conditions of good governance, the Chinese government holds to the non-interference policy and provides loans to Kenya with much lower interest rates and more flexible repayment terms. However, the World Bank's report pointed out that the lack of transparency may harm Kenya in the long-run.
The African governments generate growth and raise revenues to tackle debt issue, but boosting economic growth without help from abroad may be hard for some countries, as the Brookings Institution suggested.
The Jubilee Debt Campaign posted that "Debt problems are worsening on the African continent, but many lenders bear responsibility, not just China. We need new rules to make all lenders publicly disclose loans to governments at the time they are given."
According to a G20 note, the International Monetary Fund (IMF) and the World Bank should support borrower countries to monitor and record debt in order to ensure developing countries to have sustainable level and transparency of public debt.
Were believed that involving Kenyan private sectors in the China-Kenya deals can lead to more efficient money management and more economic return.
IMF said in a statement after its representative's visit to Kenya in August this year, "The authorities reiterated their commitment to macroeconomic policies that would maintain public debt on a sustainable path, contain inflation within the target range, and preserve external stability."
Add a comment